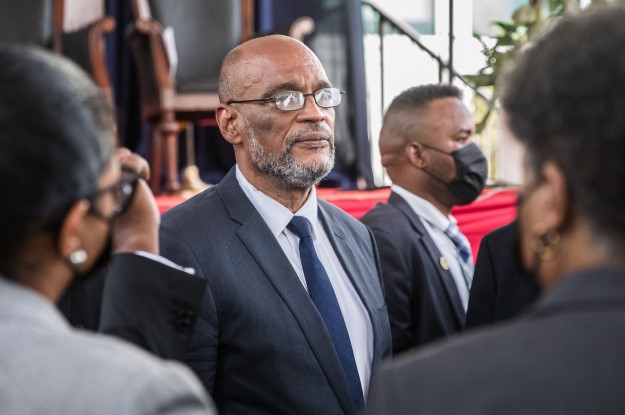 This Haitian organization calls Ariel Henry a 'reckless criminal predator'.
The Civil Society Organization for the Defense and Promotion of Human Rights-Justice and Solidarity-JS is concerned about the current situation in Haiti, which is caused by the rise in pump fuel prices.
The Organization Justice et Solidarité-JS accuses Ariel Henry and his associates of recklessness and criminal predators since they take control of the country without any legitimacy and only manage their personal interests to the detriment of the Haitian people.
The Organization called on the White House, and the US State Department, via a tweet, to remove Ariel Henry from the Prime Minister position to avoid a crisis that may lead to fires, looting, other avoidable situations, etc.
As a result, the organization invites the population in the streets to create a humanitarian corridor in favor of pregnant women, and the sick in these moments of great protest and popular movements.
All in all, Justice and Solidarity-JS reminds those who currently occupy ministries such as the Parlement that they will never again be able to run for election. They will never be allowed to be ministers, Secretaries of State, or elected officials in Haiti because they have not had a mandate as required by Haiti's Constitution.
Finally, the organization invites the national police to keep its professionalism in order to protect the lives of the protesters and to the protesters to pass their demands according to the prescriptions of the Constitution and the law.
Is the organization correct in its assessment calling Ariel Henry a reckless criminal? Leave a comment below.