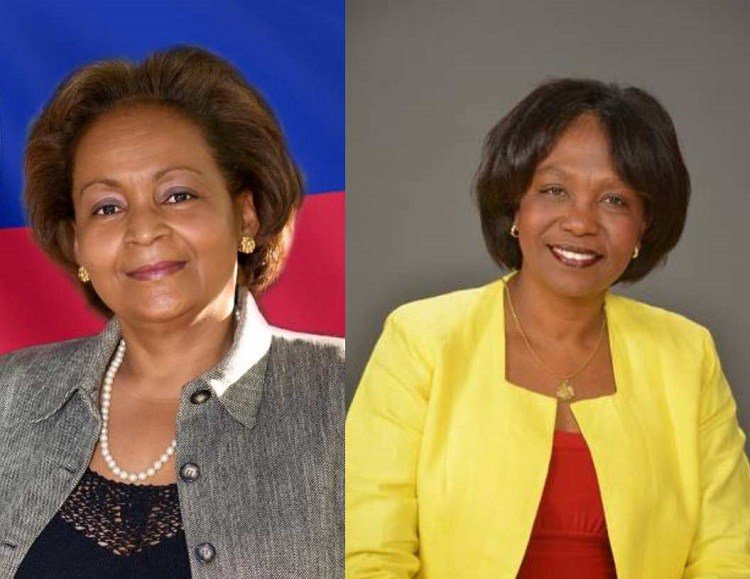 Ex-senator Edmonde Beauzile's house was looted and burned down by those two senators.
A call for help from the former senator of the Centre Department, Édmonde Supplice Beauzile went viral on social networks on Thursday after some goons attempted to storm her home.
The former elected appealed for help in the face of individuals who were trying to storm her house. She denounces former allies and political companions including Youri Latortue, Nènèl Cassy, ​​and Arnel Bélizaire for sponsoring attacks against supporters of Ariel Henry.
"M fè tout vi'm ap travay, m'pa janm rantre nan bagay louch, okenn kri'm san, ni ekonomik. Map di Youri, Nènèl, Arnel m'pa gen kob menm jan ak nou. M'fè yon kay nan 20 lane, jodi a nou voye moun lakay mw pou krazel. Lavi'm, lavi fanmi'm sou kont nou. O sekou!" she tweeted.
Since the beginning of the week, Port-au-Prince and other cities in Haiti have been ablaze with protests against the de facto government for announcing the increase in gasoline prices on the market.
If André Michel remains attached to the de facto administration, declaring that the head of government Ariel Henry is indestructible, Edmonde Beauzile had locked herself in a heavy silence despite the demonstrations organized across the country.
What do you think of this story? Leave a comment below.